Are you looking at ABC Dotted Letters? Here, you will get high-quality images that you can easily print out.
I want to share my experience with you guys. I have been teaching the alphabet to young children for many years.
It is easy for children to memorize the alphabet, but it is difficult to put in their brains which words are formed from which alphabet.
We first need to focus on the phonics of the alphabet. The first stop of phonics begins with writing.
Kids' writing starts with Dotted Letters. First of all, we should make children practice holding pencils.
In this article, we will be discussing the ABC dotted letters. We will show them how to make them and some amazing things they can do. After reading this article, you will know how to make these letters and have a few ideas of what you can do with them.
Let's Now Start the Dotted Letters Practice

 
There are five practice images, starting with the one your kids like.
Learning the 26 letters of the alphabet has various incomparable benefits, which is why young children are so eager to master them. Practically all parents and teachers pay attention to those beaming faces as their hard-won success trickles down to the whole family. That is why you'll find our alphabet worksheets beneficial for moms, dads, and child psychologists.
There's nothing quite like the happiness seen on the faces of the wide-eyed little ones honing the knowledge comprising the 26-letter alphabet.
While this delight won't disappear from parent and child, it's the first sign that their child has overcome the key to literacy. Our alphabet worksheets will lead your child by that key to stimulate his enthusiasm while learning.
Picture – 1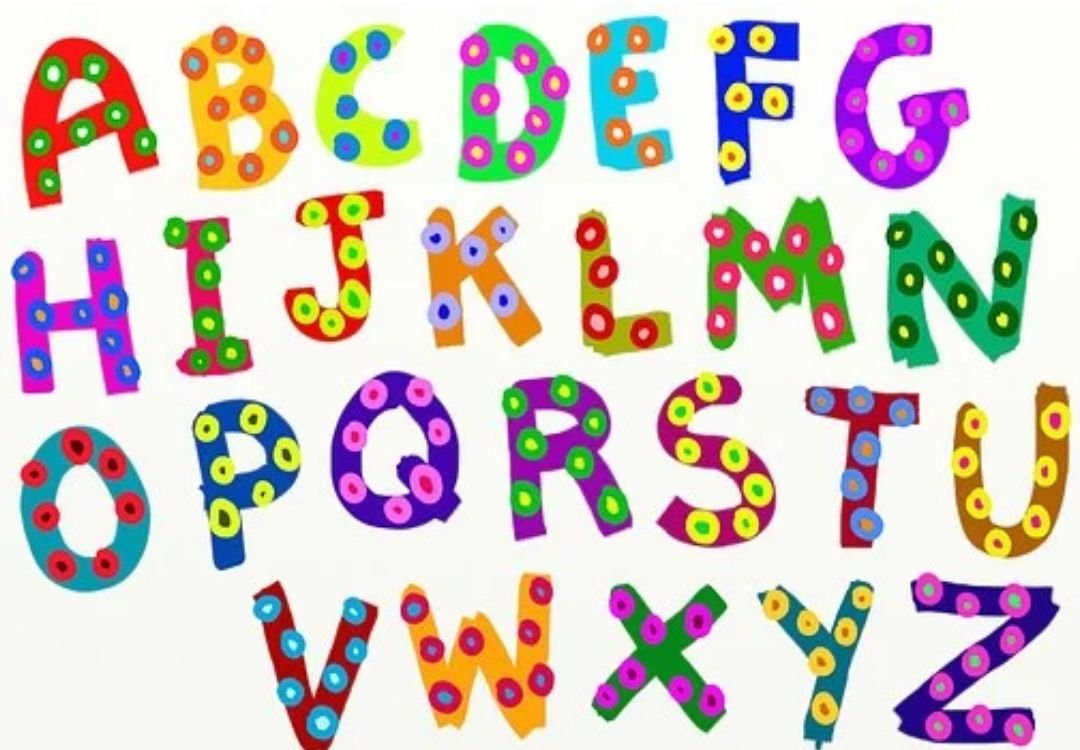 Picture – 2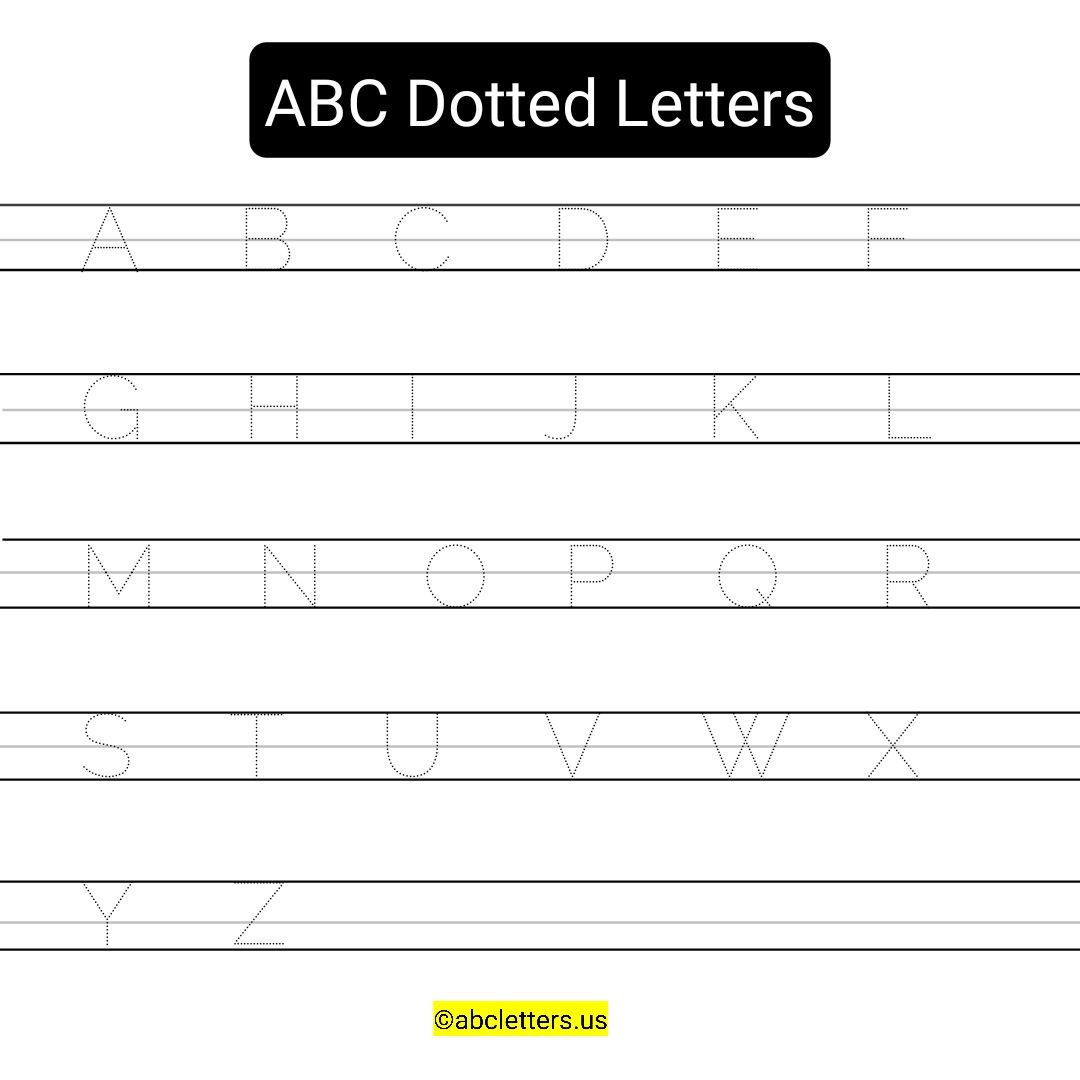 Picture – 3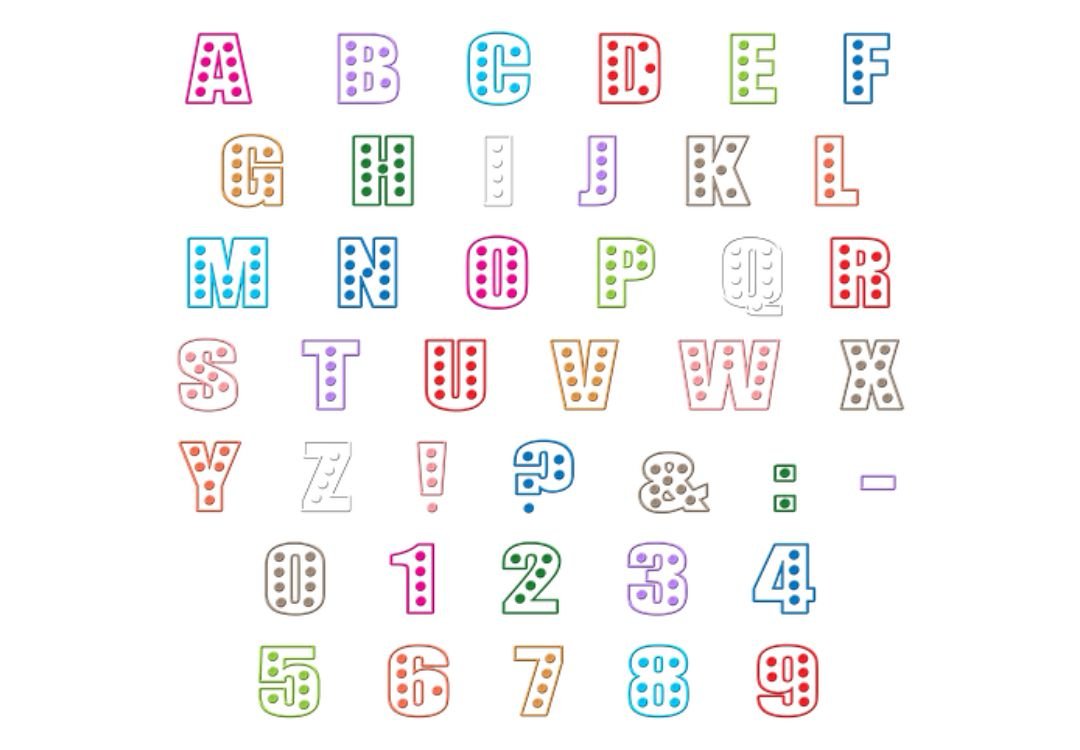 Picture – 4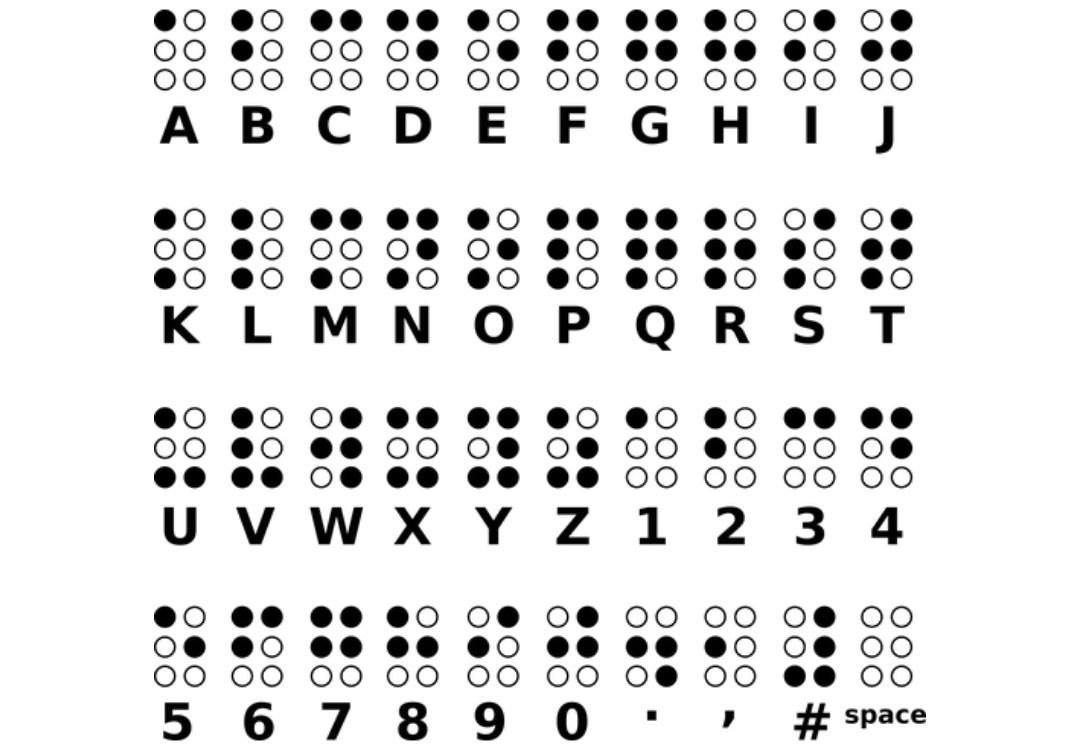 Picture – 5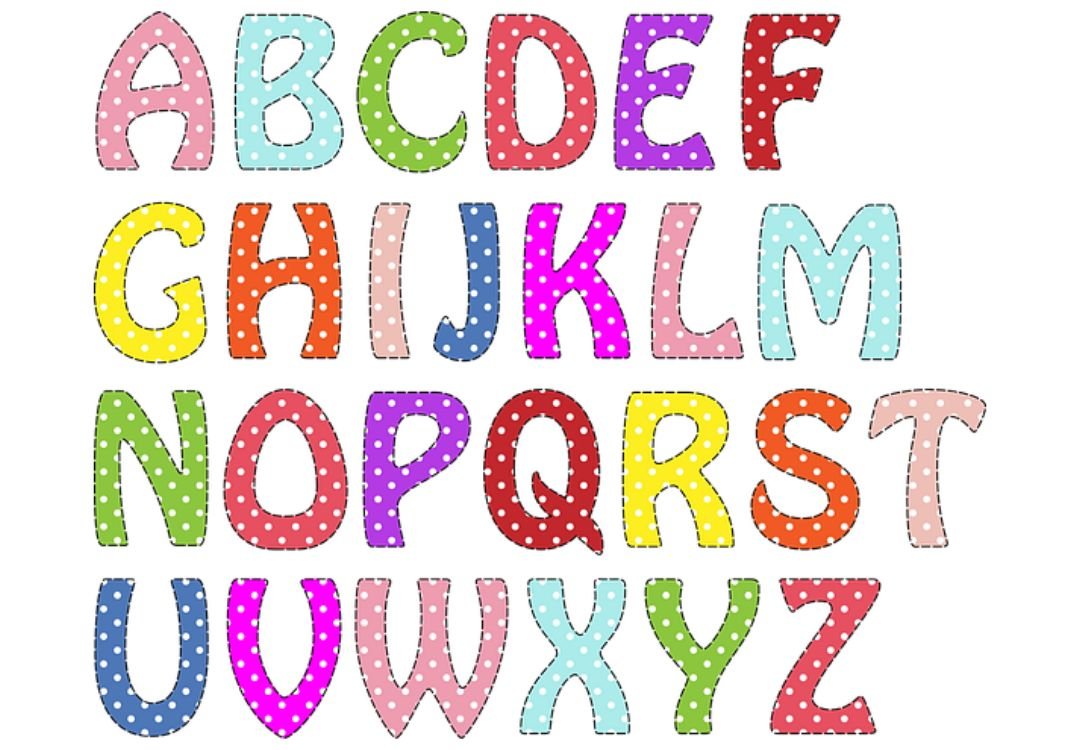 Convenient ABC Dotted Letters Copy and Paste: Learn and Practice
Convenient ABC Dotted Letters Copy and Paste provides a user-friendly solution for learners and educators seeking an effective way to enhance letter recognition and formation skills. This innovative approach combines the timeless method of dotted letters, which aids in proper letter tracing, with the convenience of digital platforms.
By offering readily available dotted letter templates that can be easily copied and pasted, learners of all ages can engage in interactive learning experiences. This method transcends traditional pen-and-paper techniques by harnessing the power of technology to offer a seamless and engaging practice session.
Whether used in educational institutions or at home, this approach promotes active participation and a tactile connection to letter shapes. It's particularly valuable for early learners as they develop foundational literacy skills. The convenience of copying and pasting these templates eliminates the need for extensive preparation and resources, allowing educators to integrate them into lessons or homework assignments effortlessly.
Furthermore, learners benefit from the repetitive practice of forming letters through guided tracing. This reinforces muscle memory and aids in achieving accurate letter structure. Overall, Convenient ABC Dotted Letters Copy and Paste combines the best of traditional and digital learning methods to create a dynamic and effective approach to learning and practicing letter formation.
ABC Dotted Letters Will Amaze You!
Have you ever seen the alphabet differently? Well, check out the ABC dotted letters! These letters are amazing because they are unique and different from the regular alphabet. Adding dots to each letter makes them look like cute little creatures or objects.
This is a great idea for teaching kids the alphabet because it makes it more fun and interesting for them to learn. Plus, the dotted letters are just plain adorable!
Unbelievable ABC Dotted Letters Patterns
"The possibilities are endless when you start mixing different patterns." – Eguardian USA.
When you write, you can make patterns with your letters. One common pattern is to make ABCD shapes with your letters. Another pattern is to make a zigzag pattern with your letters.
Many people write ABCs by making each letter a different color and connecting the letters with lines. This is called a 'dotted letter pattern.' Sometimes, people make the letters into different shapes, like a heart or a tree.
Can You Believe These Stunning ABC-Dotted Letters?
When you are ready to learn how to make letters with dots, the best place to start is with the ABCs. Each letter in the alphabet has its unique pattern of dots. Once you know how to make one letter, it will be easy to make the rest.
To make an A, start by making a small dot in the upper-left corner of the paper. Then, make two more dots on either side of the first dot. To connect the dots:
Draw a line from the top-left dot to the bottom-right dot and then from the bottom-left dot to the top-right dot. You should now have an A shape.

For a B, start by making a small dot in the upper-left corner of the paper.

Make two more dots on either side of the first dot and one in between them.
How to Create Uppercase Dotted Letter Patterns
To make an uppercase dotted letter pattern, you will need:
Two different colors of paper

A pencil

An eraser

Scissors

Ruler

Glue.
First, cut out a square from each color of paper. The squares should be the same size. Next, draw a diagonal line with the pencil on one of the squares. You can use a ruler to help make sure the line is straight. Then, cut along the line. You should now have two triangles.
Next, fold one of the triangles to meet the two long points. Ensure the folded triangle is still the same color as the original square. Glue it in place. Now, do the same thing with the other triangle.
How to Create Lowercase Dotted Letter Patterns
Are you looking for a fun way to add interest and personality to your handwriting? If so, try creating lowercase dotted letter patterns! This is a great way to mix things up, and it can also make your writing more difficult to replicate. You only need a pen or pencil and some paper to create these patterns.
Start by writing the letter you want to create the pattern for. In the example below, we'll use the letter "e". Next, draw a small dot in the middle of the letter. Then, draw another dot above and below the first one. Finally, connect the dots with a curve.
You can also use this same method to create patterns for other letters. Just make sure that you practice beforehand so that you can get the hang of it.
Conclusion Points
Please don't panic; your kids can't learn ABC Dotted Letters in 1 day; you must practice it for several days. 
In conclusion, ABC dotted letters are a fun and unique way to help children learn their ABCs. They are also a great way to improve hand-eye coordination and fine motor skills. I highly recommend giving them a try!
In conclusion, ABC dotted letters are a fun and easy way to improve your child's handwriting skills. They can be used as a learning tool or simply for entertainment. So grab some ABC dotted letters and start writing! 
FAQs
1. What are ABC dotted letters?
ABC dotted letters is an educational resource that helps children learn to write the alphabet by tracing dotted lines.
2. How do ABC dotted letters work?
ABC dotted letters provide printable worksheets with dotted letter outlines that children can trace over. This helps them practice forming each letter correctly.
3. Is ABC dotted letters suitable for all ages?
Yes, ABC dotted letters are suitable for children of all ages learning to write the alphabet.
4. Can I use ABC dotted letters on my computer or tablet?
You can easily download and print the worksheets from the ABC dotted letters website and use them offline. However, it is not a digital platform.
5. Are there different styles of dots available in ABC dotted letters?
Yes, we offer different styles of dots, such as solid dots, dashed dots, and even-numbered dots, to provide learners with various difficulty levels.
6. Can I customize the worksheets on ABC dotted letters?
Currently, we do not offer customization options on our website. However, you can print the worksheets and personalize them manually if desired.
7. Are any additional resources or activities provided on ABC dotted letters?
Currently, ABC dotted letters focus solely on providing printable worksheets for tracing alphabet letters.
8. Is there a cost associated with using ABC dotted letters?
No, all the resources provided by ABC dotted letters are completely free of charge for personal and educational use.